» Dear Customers!
We are certain that by creating this page we will set up a reference that will answer many of your concerns. Being ourselves strong believers in profound respect for visitor / customer privacy, we at My Canadian Pharmacy mycanadianpharmacypro.com reach far and wide in order to help those sharing their personal info with us have online experiences that are totally void of unethical practices like spamming, phishing, identity theft, etc.
Protecting Our Subscribers From Junk Info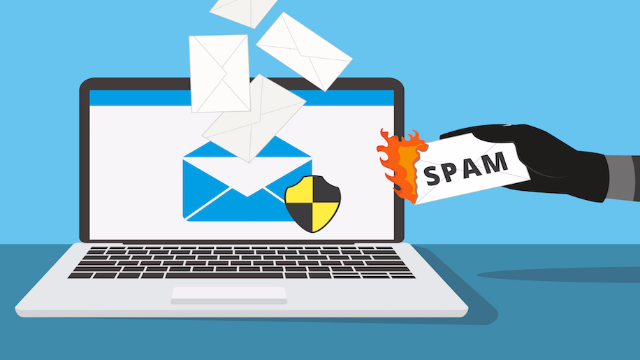 According to a survey by IronPort, there were 118 billion spam messages sent daily during October 2007. This is a massive load of electronic junk to digest. And sometimes it seems as if half of it lands you, especially when you are emptying your inbox on Monday morning – trust that this is how a regular Monday morning starts for most of our co-workers, so we absolutely feel you. Hate is as we do, we are see it as a personal challenge to help our subscribers stay as junk-free as it is interactively possible. The details about our Privacy Policy and protection of customer integrity can be learnt from our respective page.
It sometimes happens so that customers receive e-mails containing product or service soliciting from companies that use our name in full or in part. Be wary of such messages, do not follow any links containing in them and do not share your personal or banking details. Impostor services use our name, logo or other copyright protected credentials as a bat for loyal customers, abusing their trust for our brand. In such situations, it is the image of our company that suffers in the first place, so we are essentially interested in stopping this abominable practice in its tracks. We therefore encourage you to let us know about such instances, communicating to our Customer Support representatives the content of such messages, as well as the name, the web address and other credentials of the spammers. In the meantime, please look through the list of measures suggested by our IT specialists – they will help you avoid getting bombarded with spam messages in future.
So here are 11 tips to avoid spam:
Do not post your address on the Web
Let not your address be visible in text format on the Web, because spammers are known as spiders surfing around and gathers addresses. Think about that when you write in guest books and the like.
Use a temporary e-mail upon registration
When you need to provide an address for the registration of software or a service, and this just need your address to send a confirmation, acquire a temporary e-mail address is not recorded your standard.
Gmail is good as web-based e-mail
Google's Gmail has a very good protection against spam. Their filters work for the most part very good to sort out unwanted spam from your inbox.
Thunderbird is fine as e-mail client with anti-spam filters
Run your POP3 mail, that is to say that you're running an e-mail program on your local computer and retrieves the messages from a server, then Thunderbird is recommended. It's free and it has a good filter that you can easily learn up to sort garbage from legitimate e-mail.
Obtain external filter
A good filter service is functions as a bridge between your e-mail program and your mail server. You set up only if your program a little bit, after you have obtained an account with the service, and then when you retrieve mail automatically sent via the servers and filtered from spam.
Never click on links in spam
If you receive a spam, never click on links in it. It just makes you talking about that you read the letter you receive, which in turn makes your e-mail attractive to spam to.
Drop never spam
Many spam links are disguised as opportunities to unsubscribe. These do not work, they just make you confirm that you read your e-mail. Never unsubscribe from spam – it will only lead to even more junk in your inbox!
Switch to an e-mail server with filter
Many e-mail servers have internal spam filter that enables them to sort out spam before it even reaches your computer. Make sure your ISP or hosting company offers this service.
Use long e-mail addresses
Spammers try to test their way to find real e-mail addresses under the domains by scanning; a, b, c,... aa, ab, ac... and so on, and so forth. If you have a@domain.com you will get junk messages sooner than anybody else. If you use an address like name.surname@domain.com, spamming programs do not find it.
Change e-mail
The last tip is only applicable if spamming is so bad that it defeats the purpose of keeping your old e-mail. Replace e-mail address. Get a new and forget the old.
The Uses And Safeguards For Your Sensitive Information
We do not only issue recommendations or help you fight off the existing junk message avalance – our technicians work preventively, setting up and having in place all the cutting-edge spam controls and protectors available.
Every page where customers share their personal details is encrypted by SSL (Secure Socket Layer) safeguards in place. It is a technology applied to every instance of data transmission from our server to your browser, ensuring complete safety and integrity of your sensitive information.
We only store customer data for as long as you are our customer. Your personal information is completely removed from our database the moment you ask for it, or after a prolonged period of time in which you have not exercised your rights as a customer (e.g., logging into your account, placing orders, subscribing / unsubscribing to / from our newsletters, etc.). Furthermore, our ethics bind all of our employees to respect the laws of customer privacy, never sharing subscriber information with third-party representatives in an unauthorized way.
We hope that this information helps you to have a smooth and junk-free experience with our service – and with your e-mail services provider. Troubleshoot in case of any trespassing, and our team will come to your rescue!