We are diversely reachable
Here you will find My Canadian Pharmacy information that will help you to get in touch with us at any time that is convenient for you, in any mode that appeals to you. Customers have an option of reaching us by e-mail or by filling out the form on this page.
Please choose contacting method based on the essence of your query
Note that for individual discounts, we have a separate e-mail address. Here you can send us your shopping list and negotiate a discount on My Canadian Pharmacy drugs up to 30%. Do not forget to include your customer details in the message.
If it is the information about your current order, our representative will ask you to give your order ID and, possibly, other important details pertaining to it. For instance, if you would like us to help you learn the status of your pending order, you will need to communicate the shipping method of your choice.
For suggestions and complaints it is best to use the form on our website (contained on this page to the right). In this way our managers will hear from you directly, thus ensuring that what you have to say gets directly in the eyeshot of decision-makers.
If you have got any technical issues or questions concerning the use of website, as well as our policies and terms, please contact our Customer Support service. Those are the reps of our team wired to attend to the most immediate customers' needs with skills and expertise second to none.
We will get back reasonably soon!
My Canadian Pharmacy representatives responsible for customer connections do their best to reach back to all of you within the shortest time frame. However, we ask for your understanding on matters of intense functioning capacity. Apart from the fact that we have to deal with dozens of customer queries daily, your request might contain details that need attending to as a preparation step. So while you are not hearing back from us, we are actually busy working on your question and looking for the optimal ways to solve the problems it poses.
In the meantime, we recommend that you consult our FAQ section once again (we do count on you having done that before contacting us!) and make sure that the answer to your question is not contained there.
» We are anxiously waiting to hear from you.
Yours in health, My Canadian Pharmacy - www.mycanadianpharmacypro.com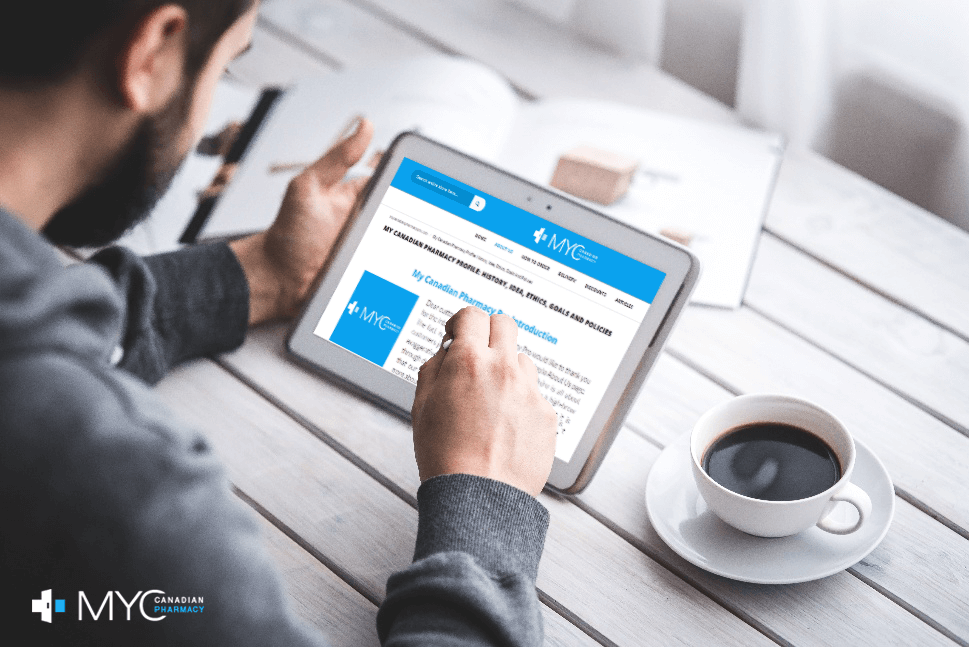 » My Canadian Pharmacy Phone Support:
Number: +1-412-312-4012
» Addresses:
USA - 5129 Liberty Ave, Pittsburgh, PA 15224
Canada - 2331 66 St NW , Unit 417, T6K 4B4, Edmonton