» My Canadian Pharmacy has accumulated the list of the best available health insurance providers in Canada. We will provide you with the advantages and disadvantages of subscribing to each company we list, as well as with a quote on basic or most popular insurance plans.
5. ScotiaLife Financial
A daughter company of one of the biggest bank groups across Canada, Scotiabank Group, Scotia Life targets both individuals and families in its insurance plans. The wide range of services the company provides includes life, auto, travel, health, and creditor insurances.
The company's approach to health insurance is unlike any other's on the market.
The packages of health insurance are broken down into three major groups, each with its own features.
All three plans feature money-back guarantee (30 days.)
These are:
Hospitalization insurance;
Critical illness insurance;
Health and dental insurance.
We will summarize the basic rates for the three plans in the table below:
Hospitalization
Choice of daily benefit amount is offered: $100, $150, $200 or $250
No medical examination
Flexible Home recovery benefit
Monthly Premium for Single Coverage For $100 Daily Benefit Amount:Age 18-34: $8.50Age 35 to 44: $10.50Age 45 to 49: $12.50Age 50 to 54: $20.95Age 65 to 70: $23.25
Critical illness
A one-time benefit following the first incident and diagnosis of the following:
Heart Attack
Cancer
Stroke
Flexible coverage amounts – From $25,000 up to $100,000 of affordable protection
Reliable renewable protection
Monthly rates per $25,000 of coverage:
Male (non-smoker):
Age 18-29: $ 1.95
Age 30-34: $ 2.65
Age 35-39: $ 2.75
Age 40-44: $ 4.87
Age 45-49: $ 10.38
Age 50-54: $ 18.63
Age 55-59: $ 31.86
Female (non-smoker):
Age 18-29: $ 1.55
Age 30-34: $ 2.65
Age 35-39: $ 3.81
Age 40-44: $ 6.77
Age 45-49: $ 11.12
Age 50-54: $ 15.24
Age 55-59: $ 20.85
Health and dental
Lifetime protection (With exception for Emergency Travel/ Medical Assistance, effective until age 80)
Simple and fast reimbursement with a help of a drug card
Convenient payment options – an individual can choose monthly payments from either a credit card or a checking account
Health plan only / single coverage (effective in British Columbia, for your province rates, visit the official website):
Age 0-44: $ 44.29
Age 45-54: $ 50.93
Age 55-59: $ 53.08
Age 60-64: $ 54.98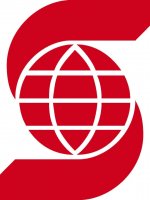 4. Sun Life Financial
Being one of the leading life insurance providers in Canada and elsewhere in the world, Sun Life offers a bunch of health insurance packages, that are expected to be on top of the provincial health coverage.
The company is focused on providing health benefits for those individuals who are about to retire or drop off the group plan.
An individual needs to subscribe to a chosen plan within 60 days of leaving his group benefits insurance plan.
The three major health benefits options SunLife offers are:
Prescribed medicines
Basic: 60% repayment
Standart: 70% repayment for first $7,000 and 100% repayment for next $93,000 of annual eligible expenses
Enhanced: 80% repayment for first $5,000 of annual eligible expenses and 100% repayment for next $245,000 of annual eligible expenses
Supplemental healthcare
Basic: 60% repayment
Standart: 100% repayment
Enhanced: 100% repayment
Emergency travel
Basic: Not included
Standart: For the first 60 days of a trip and $1 million lifetime maximum
Enhanced: For the first 60 days of a trip and $1 million lifetime maximum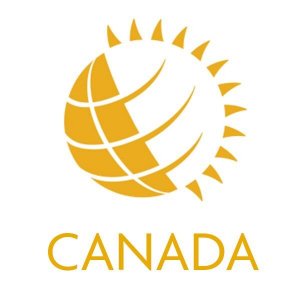 » Official website: www.sunlife.ca
» Shortcomings: Customers rarely complain on the services of the company.
3. Great-West Life Insurance Company
Great-West Life Insurance Company is one of the significant players on the Canadian insurance market in general. Founded in 1981, it is also one of the oldest insurance companies in the country.
Great-West Life offers a wide range of insurance products, which include retirement and investment savings, health insurance, reinsurance business.
Great-West Life operates through its subsidiaries in Europe as well.
In Canada, Great-West is concentrating on the three major groups of people in need of insurance:
People who are employed full-time (whether with or without families);
People who have reached the age 50;
People who are on the lookout or a retirement plan.
For finding out what are the rates applied to your case, submit a form at the official website of the company.
Disadvantages:
The customers are often complaining on a poor customer service and poor responsiveness to the customers' inquires, the lack of proper communication between the various departments inside the company, and the discrepancy between the prices that are offered at the official website of the company and the prices that the customers see in their bills.
2. Manulife Financial
Manulife Financial is a renowned insurance provider currently based in Toronto. Back at the end of the 19th century the company was founded by then-prime minister of Canada and dedicated its efforts to supplying the citizens with affordable and flexible insurance planning.
The coverage differs from province to province allowing for the adjustment in insurance planning for individuals who live far from megalopolises in Canada.
The flexibility in the approach to its plans made Manulife friendly for virtually any customer seeking their individual plans.
When opting for combo plans, one can choose to add to his or her own insurance package as many options that one likes while ignoring the others. For example, if you are focusing on the dental care, you can pick only dental options while opting out of the vision care option.
These popular plans are called Flexcare properly, and a customer can receive a guaranteed coverage for a variety of plans, while adding up supplemental insurance if your family needs it.
Another popular feature that Manulife offers is a variety of health insurance plans for those individuals that belonged to a group plan, but for some reason dropped out of the group, or the group plan is to be expired soon.
It is worth noting, that the company is the first one on the Canadian market that provides life insurance for individuals who are HIV-positive.
Here is the quote from the popular ComboPlus Starter plan:
Prescription drug: Generic drug plan (name brand allowed, but the price to be paid will be the generic equivalent price)
Lifetime Maximum: $250,000 per person
Psychologist: $80 maximum first visit, $65 maximum subsequent visits, 10 visit maximum per person per anniversary year
Physiotherapist: $250 maximum per year
Travel Emergency Medical Care: $5,000,000 emergency health coverage per Person for trips lasting a maximum of 9 days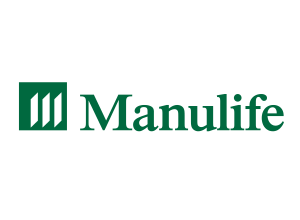 » Official website: www.manulife.ca
» Shortcomings: Some customers complained on the difficulties in working with the company's website.
1. Blue Cross Canada
Although Blue Cross is known mostly on the American pharmaceutical market as one of the most flexible companies in the insurance field, it has its large presence in Canada, too.
Targeting group and individual insurance plans, the company has become notable for its acceptance policy, regardless of the income level or the employment situation.
This company is almost for everyone.
The insurance packages the company is offering make possible supplemental coverage for the health services that are not mentioned in the provincial health plan, for example, emergency services.
Their initial supplemental plan, Primary Blue, features insurance for prescription drugs, registered therapists, dental care, out-of-province emergency protection, local ambulance service, hospital services, among others.
Here is the quote from the company's popular plan called PrimaryBlue:
Prescription drug: Up to a maximum of $500 per year.
Vision Care: Covers the cost of prescription lenses, frames, contact lenses and laser eye surgery up to $100 per person and $30 for Optometrist.
Medical Services and Supplies: a) 24 months – $1,200 per person per year b) 25-48 months – $2,500 per person per year c) 49 months+-$5,000 per person per year
Dental: Covers 80% to a maximum of $400 per person per year
Travel Emergency Medical Care: Covers 100% of out-of-province within Canada medical emergency care
Disadvantages: some subscribers reported complications in the description of what exactly covered by what plan.