Stendra Generic Definition, Applications, Contraindications, Health Effects And Benefits, Possible Avana Side Effects, Food And Drug Interactions, Safety Note, Storage Requirements, Full List Of Ingredients
Product Overview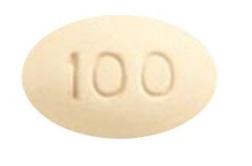 Active ingredient:
Avanafil
Drug Class:
Phosphodiesterase type 5 (PDE5)
Indications:
Erectile Dysfunction (Impotence) treatment
Quantity
12 pills
12 pills
24 pills
36 pills
60 pills
92 pills
120 pills
12 pills
12 pills
24 pills
36 pills
60 pills
92 pills
Stendra Generic Definition
Generic Stendra (avanafil) is an oral drug used to treat erectile dysfunction (ED) in adult male population. In order for Stendra to produce the expected meaningful effect, sexual stimulation is required.
Generic Stendra Applications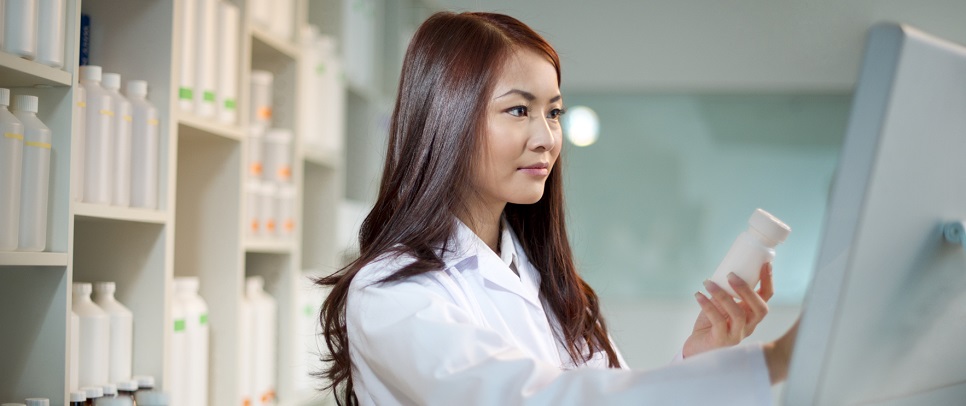 Stendra is taken according to the need, which means any time that allows to comfortably wait for the effect onset and have enough room for engaging in sexual activity at one's leisure. Stendra should only be applied in case of a clinically confirmed and diagnosed ED; it is not intended to be used neither as a libido increasing nor as a stamina boosting agent. Stendra is not designed to be taken for recreational purposes in individuals without the corresponding diagnosis.
It should be duly noted that avanafil has several off-label uses, and your prescriber may appoint Stendra to you for purposes other than indicated in the manufacturer's instructions.
The minimal effective dose of Stendra should be established for every individual case (avanafil 100 mg and 200 mg are available; some patients find that avanafil 50 mg is a sufficient dosage), and a single dose should be taken before the planned sexual act, taking into account that it will take between 15 and 30 minutes for the effects to set in. Sexual stimulation is required for the meaningful medicinal effect to occur.
The use of Stendra in older citizens ((≥ 65 years of age) is not limited by any scientific data that supports dose adjustment in this category of patients.
Patients with compromised renal function do not need dose adjustments with avanafil, given that their condition can be assessed as mild to moderate (with the creatinine clearance ≥ 30 ml/mi). With creatinine clearance values under 30 ml/min the use of Stendra is contraindicated. During clinical studies it was established that patients with more serious kidney problems (creatinine clearance ≥ 30 ml/min but < 80 ml/min) the effects of avanafil were minimized as compared to patients with healthy kidney function.
Dose adjustment should be done according to the test results carried out by a professional healthcare provider in patients with mild to moderate liver failure (Child Pugh class A and B). He general indications are that such patients should be treated with the minimal dose that provides a meaningful healthcare result. Further dose adjustments can be required based on patient's response and tolerance. The use of Stendra is contraindicated in patients with severely compromised hepatic function (Child Pugh class C).
Patients with diabetes do not require any specific dose adjustments; the dose is established by practitioner and adjusted according to the individual response and tolerance.
Avanafil is not indicated for the use in pediatric and female population.
 Contraindications: Is Stendra (Avana) Right For Me?
Stendra should not be used by the following categories of patients:
Sensitivity to any of the drug's components;
Patients requiring therapy with drugs that contain nitric oxide;
Patients currently using guanylate cyclase stimulators such as riociguat or other inhibitors of PDE5 since such combinations can lead to uncontrolled and dangerous drop in blood pressure;
Patients with the history of heart disease and other cardiac conditions should be evaluated by the prescriber for possible risks associated with physical activity. If sexual activity is considered to strenuous for such patients, avanafil is, too, contraindicated as a means of restoring erectile power;
Patients with the history of stroke or life-threatening arrhythmia should not use avanafil;
Individuals suffering from unstable blood vessel dynamics, i.e. hypotension and hypertension;
Patients experiencing a condition called angina (chest pain that appears on itself or during phsycial activity, including sexual activity;
Patients with insufficient liver function (Child-Pugh class C);
Patients with insufficient kidney function (with the creatinine clearance values less than 30 ml/min);
Individuals who have lost eyesight in one eye due to a condition called NAION (non-arteric anterior ischemic optic neuropathy); such condition may or may not have been associated with the previous use of avanafil or other drugs of this class;
Persons with retinitis pigmentosa (an inherited disorder of eye retina);
Patients with sickle cell disease;
Persons with stomach or duodenum ulcer;
Patients with the history of priapism (predisposition to develop lasting and / or painful erections that do not subside during a period longer than 4 hours);
Idividuals that currently take drugs for other conditions whose use is incompatible with that of Stendra (to establish any such incompatibilities, the full list of drugs one is taking at the time of avanafil therapy consideration should be given to the prescriber in fullest, OTC, herbal preparations and food supplements inclusive).
Generic Stendra Health Effects And Benefits
Avanafil, the main medicinal agent used in Stendra tablets, is an inhibitor of PDE5. It restores optimal blood circulation in the genitals, thus setting the scene for a natural erection to occur upon relevant sexual stimulation.
Alongside with the outlined above, Stendra improves endurance and stamina, conditioning patient for an optimal number of sexual acts to be conducted during the entire period of the drug's activity. Taking Stendra shortly before a sexual act provides, among others, such benefits as steady and hard erection that can be achieved every time the subject becomes sexually aroused, ultimate control over ejaculation and intravaginal latency time, minimized recovery time between sexual acts, alleviating of performance-associated anxiety.
Possible Generic Stendra Side Effects
The majority of Stendra side effects characterized by relative brevity and mildness; they are well studied and are consistently reported to be well-controlled and reversible. Structurally, they can be presented as grouped into mild, moderate and severe, with the quantitative predominance of mild to moderate.
Mild Side Effects Of Stendra
Moderate Side Effects Of Stendra
Severe Side Effects Of Stendra

Seasonal allergies
Premature ejaculation
Headache
Dizziness
Somnolence
Psychomotor hyperactivity
Redness
Nasal congestion
Congestion, rhinorrhea in the upper airways
Dyspepsia
Pain in the lower abdomen
Diarrhea
Rash
Back pain
Muscle tension
Myalgia
Muscle spasms
Pollakiuria
Spontaneous penile erection
Genital itching
Fatigue
Asthenia
Influenza-like illness
Elevated liver enzymes, abnormal ECG Increased heart rate
Increased blood pressure
Elevated levels of prostate specific antigen
Elevated bilirubin in the blood
Increased creatinine levels in the blood

Influenza nasopharyngitis
insomnia
Sinus headache
Blurred vision
Hypertension
Sinuskongestion exertional
Nausea
Vomiting
Indigestion
Dry mouth
Weight gain
Elevated body temperature
Gout

Gastritis
Palpitation
Angina pectoris, tachycardia
Chest pain
peripheral edema
Blood in the urine
Heart murmurs
Avana (Avanafil) Food And Drug Interactions
When taken simultaneously with food, Stendra is most likely to produce a delayed or diminished effect in comparison to taking in a fasted state. As for the use of Stendra with alcohol and certain other drugs, every case should be discussed separately.
The known avanafil interactions with other drugs and substaces can be outlined as follows:
Nitrates
Blood-lowering drugs
Alpha Blockers
Other ED drugs
Alcohol
It is contraindicated to use Stendra simultaneously with inhibitors of CYP3A4 enzyme (ketokonazol, ritonavir, atazanavir, klaritromycin, indinavir, itrakonazol, nefazodon, nelfinavir, saquinavir and telitromycin)
Taken alongside with alpha blockers, Stendra will cause side effects of increased intensity and a significant and abrupt drop in blood pressure. Vasodilatory effects of the combined use of avanafil and alpha blockers can have addictive effects in certain patients. This is especially true for patients that display unstable hemodynamics during the use of alpha blockers. The risks are lower for patients who respond with stable hemodynamics towards alpha blockers therapy. In such patients, Stendra therapy should be initiated at the minimal dose of avanafil 50 mg. In patients who are already using Stendra, alpha blockers therapy should be initiated at the minimal doses. Gradual step up of alpha blocker dose can lead to a consequent drop in blood pressure.
There is no data for simultaneous use of Stendra and other oral ED drugs. Patients should inform their prescriber about any such instances, and at all events avoid taking two or more ED drugs (or more than a single recommended dose of the same drug) during 24 hours.
Patients should be duly notified that simultaneous use of Stendra and alcohol multifold increases the risk of adverse side events, especially such as dizziness, hypotension and syncope.
Safety Note On Generic Stendra (Avana)
Before therapy with avanafil or any other pharmacological agent for ED is appointed, the underlying cause of impotence should be established, because, most commonly, inability to achieve and / or maintain erection signals a more serious health condition that requires timely medical attention.
Avanafil is a vasodilating agent, which means that it can cause a number of disturbances in individuals with increased sensitivity towards its hypotensive effects. Here belong, among others, patients with idiopathic hypertrophic subaortic stenosis and other conditions associated with compromised outflow from the left ventricle. Therefore, the benefits to risks ratio should be carefully assessed by a licensed healthcare practitioner in order for Stendra to be appointed as an ED therapy means in such patients.
Individuals with the history of priapism (abnormally lasting erections that are often painful) should avoid medicating with avanafil and other inhibitors of PDE5, since the increased flow of blood in the genital area is fraught with the elevated risks of priapism instances. The condition can be extremely dangerous if left unattended, potentially causing irreversible damage to the penis.
The use of avanafil and other inhibitors of PDE5 has been reportedly associated with the instances of NAION (non-arteritic anterior ischemic optic neuropathy). Patients are instructed to immediately discontinue the use of Stendra with the first sign of visual disturbances, and seek medical attention as soon as possible.
Avanafil increases prothrombin time (the time needed for clotting of blood), which is increased with the simultaneous use of acetylsasicylic acid. This is associated not with the effects of avanafil on thromocine accumulation in the blood, which is virtually nihil and insignificant, but with the effects on nitric oxide donor sodium nitroprusside.
There is no clinical data available for the use of avanafil in patients with disturbances of clotting time or peptic ulcer, and in this connection Stendra should only be appointed for the use in such patients when benefits outnumber the risks associated with such therapy.
The clinical data has been piling, linking the use of PDE5 inhibitors to diminished or disappearing sexual desire. Patients are recommended to discontinue the use of avanafil in case of an unexpected and inexplicable drop in libido, even though a direct link to the use of Stendra has not been scientifically proven.
Stendra effects in certain populations have not been studied. The drug is not intended for the use in women and individuals under the age of 18; especial caution should be exercised in pregnant women. Stendra should not be taken by anyone belonging to this category of patients.
There are no specific indications as for the use of Stendra in individuals operating machinery. There is no data on the effects of avanafil on the ability to drive and operate machinery. However, it is recommended to patients to withhold from any such activities when taking avanafil for the first time and establish if their ability to concentrate is affected by Stendra.
Generic Stendra (Avanafil) vs Viagra (Sildenafil)
Straight off the bat, both drugs are identical in every aspect that really matters. By this we intend that such attributes as brand name, color, shape and dosage form diverge, while pharmacokinetic and pharmacodynamic characteristics remain unchanged. This makes perfect sense: Viagra and Generic Stendra feature sildenafil and avanafil respectively, both drugs belonging to the same class of PDE5 inhibitors.
The principle difference between the two is the manufacturing company, and easily in this connection, the price. The cost of the brand sildenafil containing pills does not go below $10,00 per pill (this information can change by the time the article is published or presented to the readers, - My Canadian Pharmacy). Per-item price of Stendra and other generic versions of PDE5 inhibitors cost ten times less. Not delving to deep into the economics behind it, the quality of both pills is identical. Choosing one over the other is by and large a matter of brand loyalty, personal preferences, shopping budget and an individual take on practicality.
Generic Stendra vs Levitra (Vardenafil)
Stendra (avanafil) and Levitra (vardenafil) belong to the same drug class called PDE5 inhibitors, and they are much closer related to each other than they are to another drug of this class, tadalafil (brand name Cialis). If not taking into consideration the minor difference in price, the two substances are fairly converging in their application, effects, taking instructions and pharmacdynamic characteristics.
The distinctive features of Levitra make its use more favorable for the use in individuals with increased sensitivity towards the side effects of other PDE5 inhibitors. Vardenafil making up the pharmaceutical base of Levitra is the mildest-acting of all ED solutions available today. However, this also brings the downside of a slightly decreased efficacy as compared to avanafil found in Stendra: roughly estimated, the ratio is 79% to 82% in favor of the latter.
Stendra After Prostatectomy
Surgery performed on urogenital organs in men, as well as sustained injuries, in the majority of all studied cases lead to full or partial impotence. Whether or not oral therapy with Stendra or other oral agents for ED will help or not should be determined for every individual case based on a long list of factors. They are age, nature and progression of the disease that required surgery, invasiveness of the surgery methods used, the speed and success of post-surgery recovery, and numerous others.
The removal of prostate cancer gives man a iatrogenic injury. It means an injury caused by medical intrusion. All treatment methods provide the same types of reactions. When the tumor is removed with radioactive seeds are fewer side effects immediately after the surgery, but tend to be more difficult in the long run. A recent study performed by the Mayo Clinic research team that scoped 37 subjects aged between 49 and 67 resulted in 35% of subjects being able to achieve erection valid for vaginal penetration with the help of avanafil. This gives grounds to say that Stendra can be effective in a number of cases involving surgery-induced impotence when health condition of the patient is favorable for at least partial recovery.
Generic Stendra Storage Requirements
Store avanafil tablets have no particular requirements for storage outside of what is well understood based on simple precaution measures, which is keeping the medicine in a cool and dry place away from the sources of heat, sunlight exposure, extremely high or low temperatures (save for very brief occasional excursions) and in places that cannot be reached by minors and pets.
Full List Of Ingredients
Mannitol
Fumaric acid
Hydroxypropylcellulose
Low substituted hydroxypropylcellulose
Calcium carbonate
Magnesium stearate
Yellow iron oxide (E172)
Generic Stendra Coupons at My Canadian Pharmacy
My Canadian Pharmacy Pro www.mycanadianpharmacypro.com is goldmine for handfuls and handfuls of ways to cut down your healthcare expenditures. We always have offers that pack a lot of value but don't feature a price tag that will make you gasp. Being said, this is not the only way in which we foster frugal living habits: one of such tools is coupons for Stendra and other such drugs in the family of ED oral agents. You can find your personal Stendra coupon coming your way with your incoming mail or contact us and we give you personal discount for Generic Stendra.
Stendra Customer Reviews
I've tried so many pills since I experienced the first symptoms of those two sad-looking capitals. Oh well, boo-hoo. Anyways, Stendra is a decent alternative to many high-end solutions that cost an arm and a lef. I am accustomed to the effects of avanafil, so in terms of Stendra side effects I'd say there is not much to write home about.
My experience with Stendra is not so straight-forward, because of a number of side effects like rheumy nose, headhache and flushing. Other than that, I'd say that it all went pretty smooth from taking no 1. Erection was harder and more controllable as ever before.
let the record reflect that I am positively overwhelmed with the effects I got with a single 100 mg dose of Stendra: 20 minutes after, I was rampant for the action. And that despite all of those instruction notes about the drug not being effective until activated by sexually charged circumstances. Trust me, I was hot for the action minutes after taking the pill, and my date was not even there yet. Upon second thoughts, my ED case may not be as bad as I believed it to be, lol.
Stendra pills are about as effective as many other Viagra generics available through various Canadian pharmacies online, this is about all I've got to say about it. With a very attractive price they are available at, they give brand ED pills a run for their money. Fine by me. The disparity of access to medicating is abhorable in this country. Generics like Stendra, Apaclis and the like restore the balance at least in part.
With a consistent dedication to generic pills from My Canadian Pharmacy that I have developed over the years, I regret to say that Stendra did not perform up to my standards. I might be a spoiled pill taker used to getting high-end effects from dirt-cheap pills here at Canadian Pharmacy, but I really wanted to love this product. Wasn't in the stars. Way too many side effects, mediocre results and a ruined date. Will go back to Viagra Professional or Viagra Super Active +, those two have never failed me so far.
I suffer from a very bad case of ED, which means that in an unmedicated state it is virtually impossible for me to reach any penil ehardness whatsoever. Stendra is not the first ED generic that I tried, but it is one of the best. A relatively new addition to the family of avanafil generics that actually adds value. I have many brand ED drugs as a reference, so I know what I'm talking about. Sadly, I am quite an expert in these matters. If you are not certain about Stendra, take my recommendations and give it a try.